New Meals. Every Week.
Meal Plans
Choose Your Location
Your Location:
If No, Change Here
---
Would you like home delivery for $6.99?
Meals delivered on Monday starting at 3pm
Delivery found in your area!
We've set your order for delivery.
Cancel Delivery? Click Here
Order set to pick up.
Sorry, delivery unavailable in your location
---
New Meals. Every Week.
Our goal is to give you the tools needed by preparing properly portioned sized meals with a balance of protein, carbs, and fats. Our meals eliminate the guessing, temptation, and lack of being prepared due to a busy lifestyle. Clean Eatz Meal Plans offers you the opportunity to have a personal chef prepare every meal for you at a cost you can afford.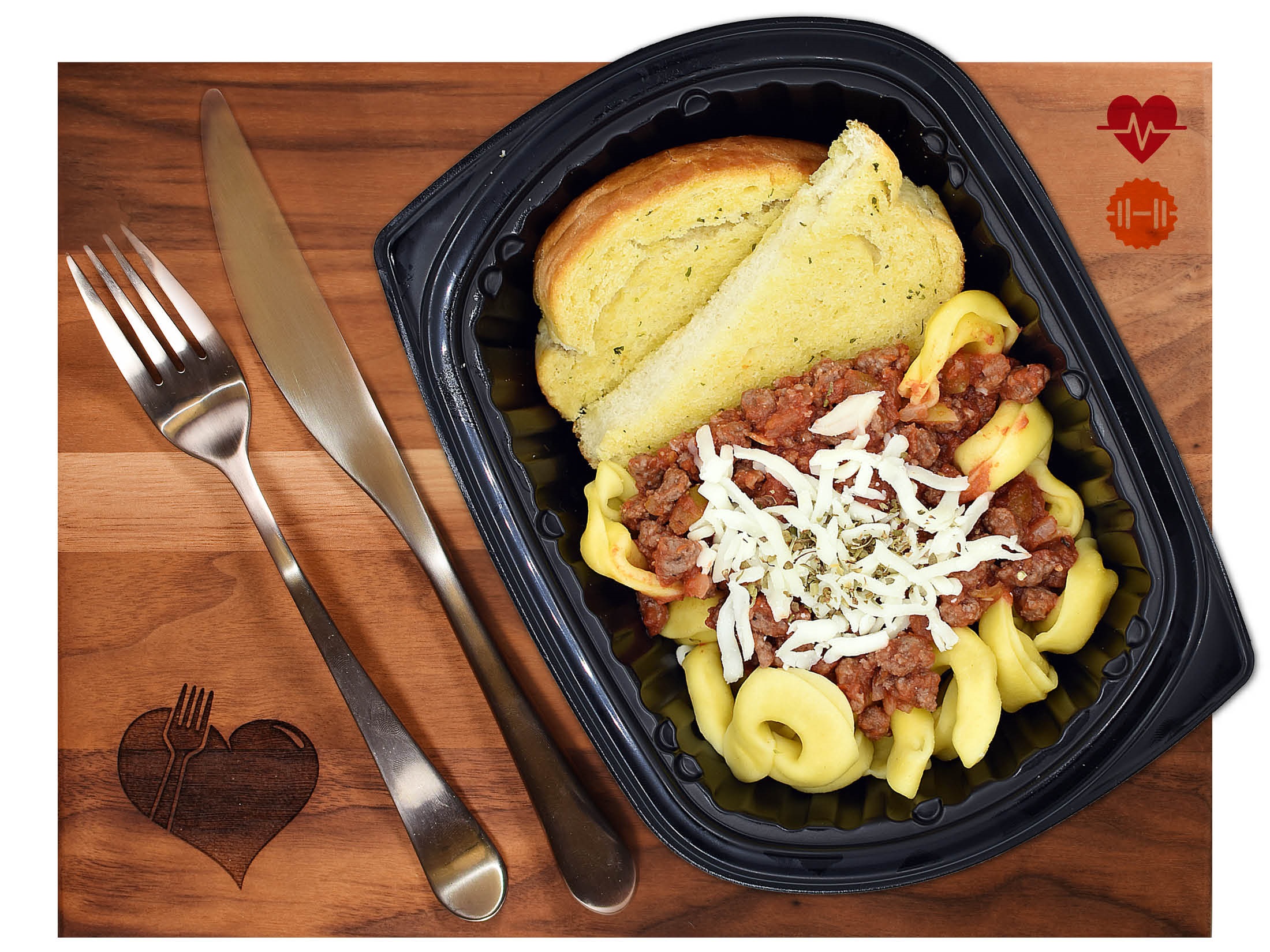 BAKED TORTELLINI
Cheese tortellini tossed in a meat tomato sauce, sprinkled with mozzarella cheese and garnished with parsley. Includes a slice of garlic bread. No carb and gluten free not available.
Calories: 504 Fat: 20g
Carbs: 50g Protein: 31g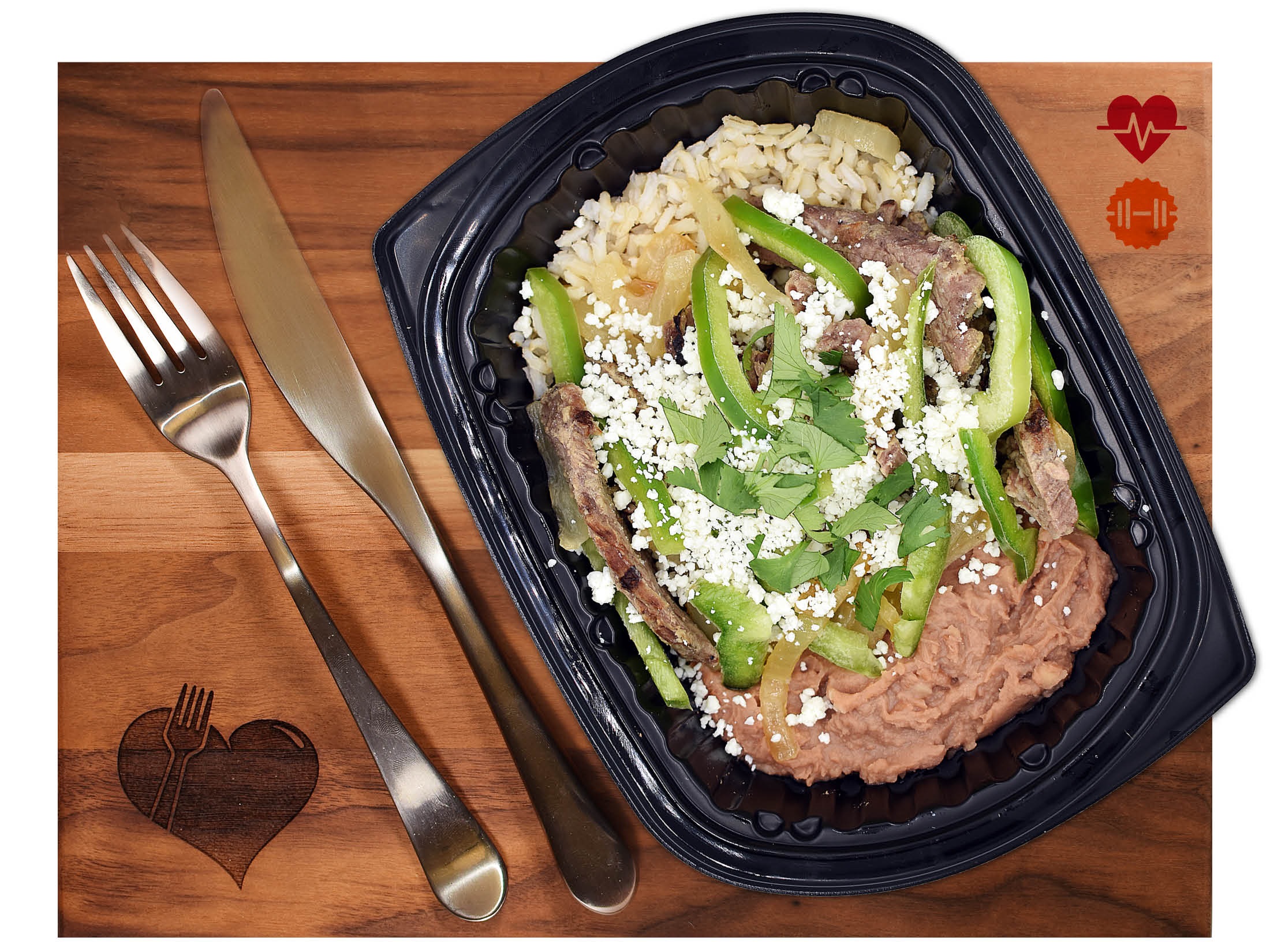 CARNE ASADA
Brown rice topped with strips of steak, onions, green peppers, queso fresco and a dash of cilantro. Served with a side of vegetarian refried beans and a lime wedge.
Calories: 338 Fat: 10g
Carbs: 34g Protein: 28g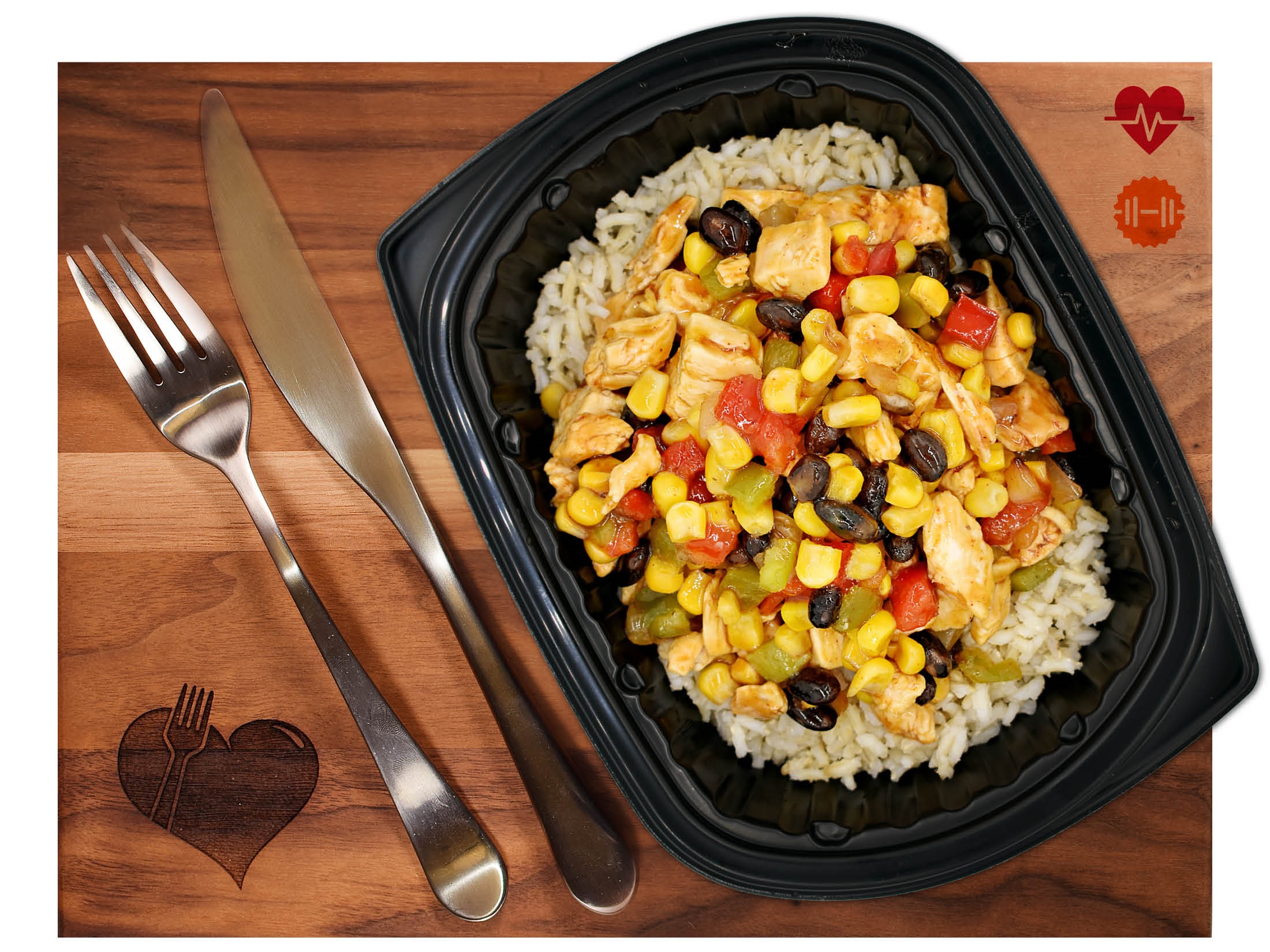 DON'S BOWL OF HAPPINESS
Clean Eatz co-founder Don Varady created this meal, and it's become a fan favorite! Includes a layer of rice covered with chicken tossed in BBQ sauce that is then topped with a mix of black beans and veggies.
Calories: 474 Fat: 6g
Carbs: 61g Protein: 44g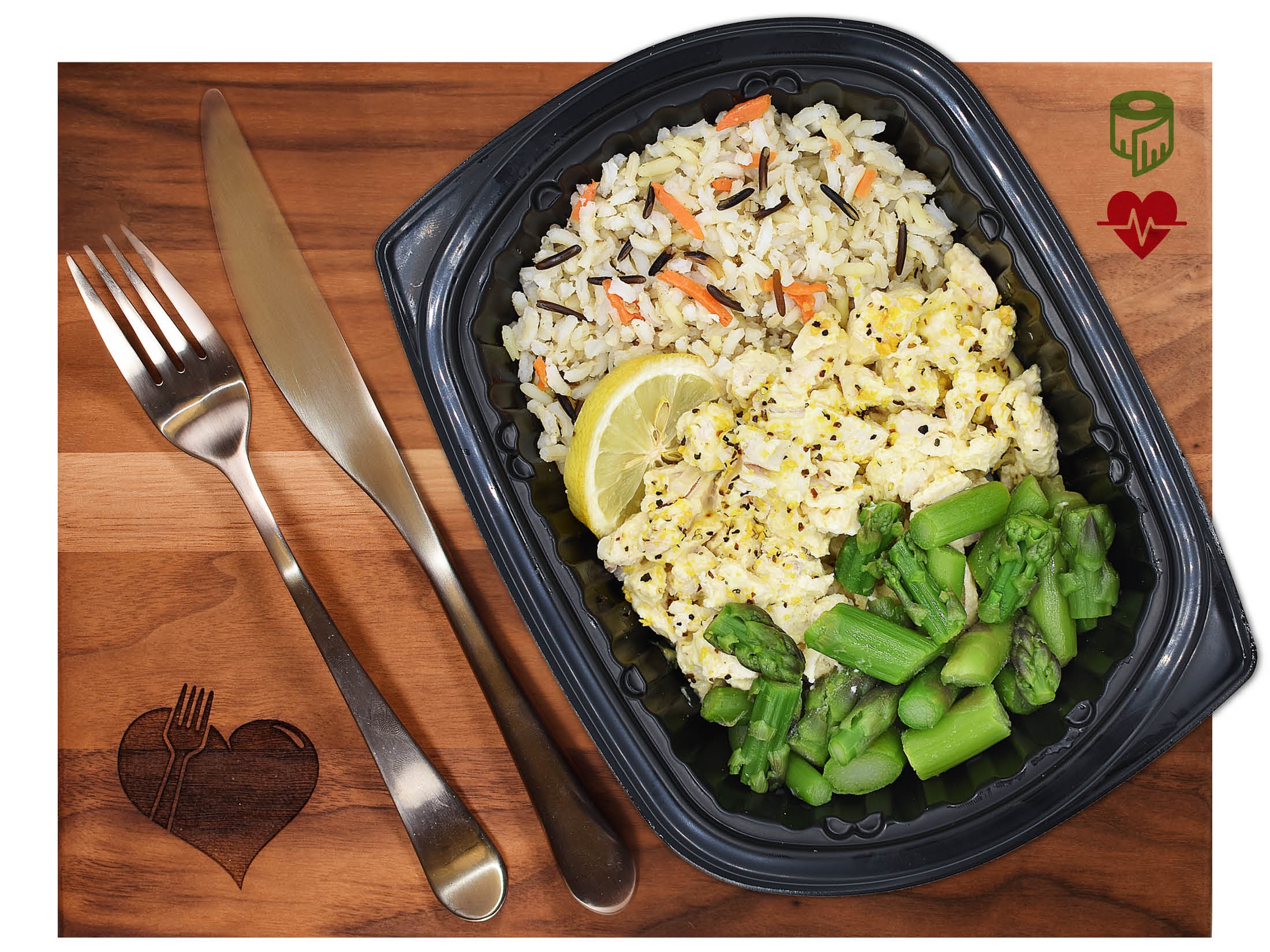 LEMON HERB CHICKEN
Chicken strips lightly coated with lemon hollandaise sauce and served with garden rice and asparagus.
Calories: 398 Fat: 18g
Carbs: 32g Protein: 27g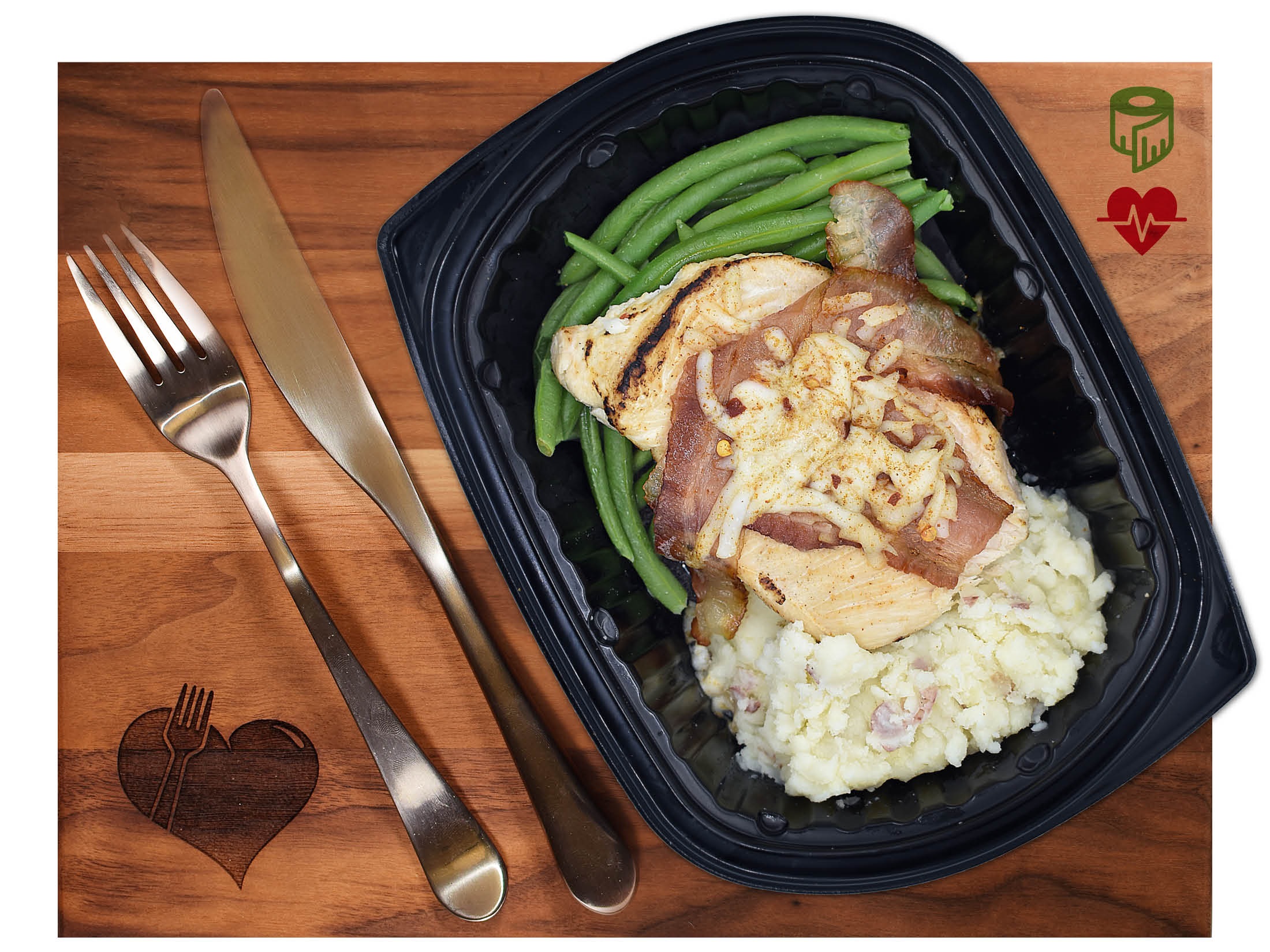 PEPPER JACK BACON CHICKEN
Chicken breast topped with bourbon pork bacon and sprinkled with ghost pepper cheese. Includes a side of green beans and mashed potatoes.
Calories: 365 Fat: 17g
Carbs: 19g Protein: 34g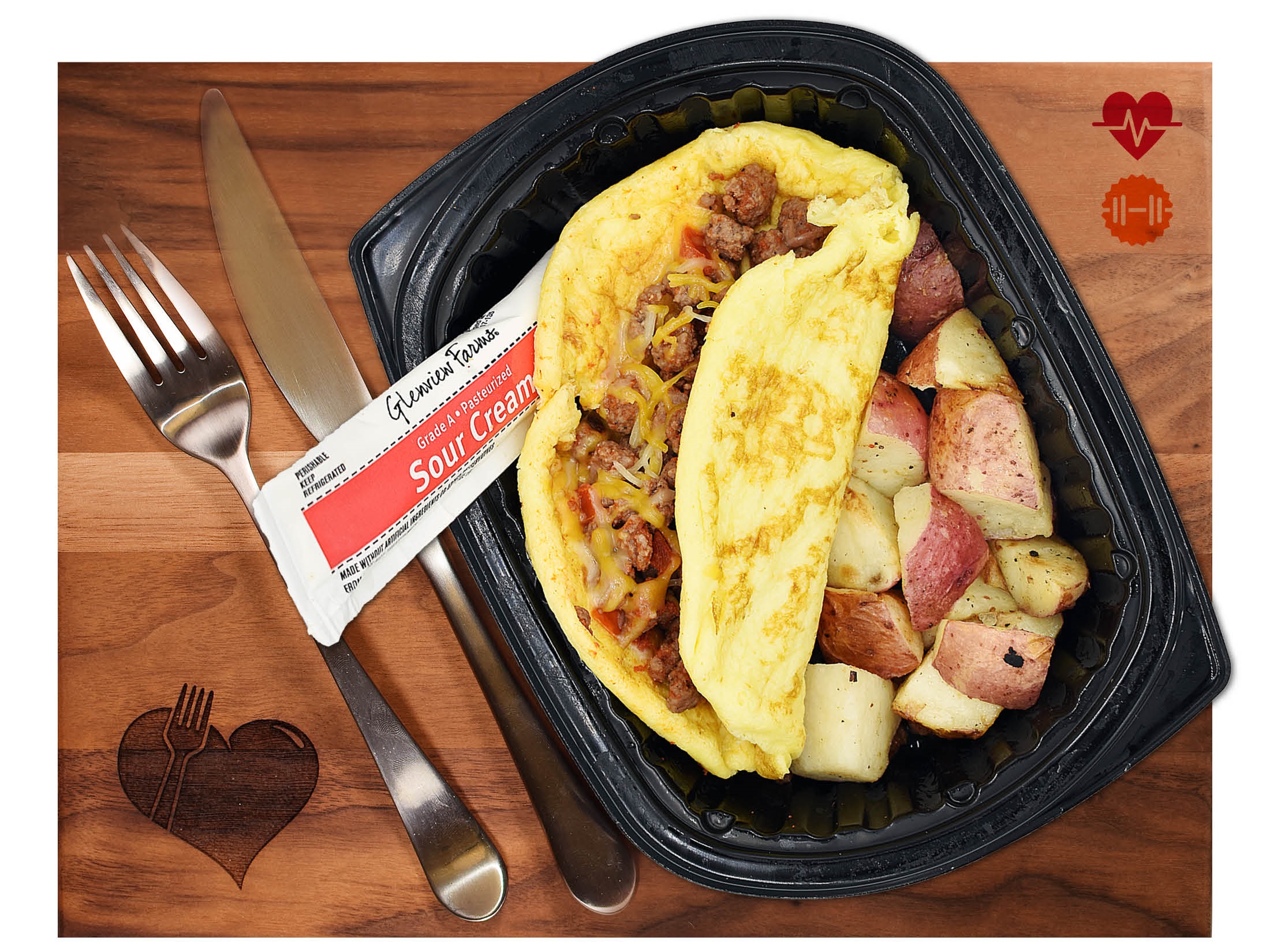 TACO OMELETTE
Red potatoes covered by an omelette filled with a mix of beef, tomatoes and taco seasoning. Garnished with shredded cheddar cheese and served with sour cream. REMINDER: Extra protein is the only special request option for breakfast meals.
Calories: 401 Fat: 25g
Carbs: 21g Protein: 23g
---
Special Requests
Meal Customizations - Select All That Apply
**These changes will apply to all meals
**Unavailable with satellite pick up
Satellite Location Pick Up
**Must pay online. Convenience fee will be added.
**Not available for all store locations.
**Unavailable with meal customizations
Our Pricing Model
5 meals
$38.00


$7.60 per Meal
10 meals
$68.00


$6.80 per Meal
15 meals
$98.00


$6.53 per Meal
21 meals
$128.00


$6.10 per Meal
Additional $1.50 per meal with Extra Protein
*Pricing will vary at Clean Eatz Washington DC
How would you like to pay?
---
No Menu at this time.
Please check back Thursday for the new menu!