New Meals. Every Week.
Meal Plans
Choose Your Location
Your Location:
If No, Change Here
---
Would you like home delivery for $6.99?
Meals delivered on Monday starting at 3pm
Delivery found in your area!
We've set your order for delivery.
Cancel Delivery? Click Here
Order set to pick up.
Sorry, delivery unavailable in your location
---
New Meals. Every Week.
Our goal is to give you the tools needed by preparing properly portioned sized meals with a balance of protein, carbs, and fats. Our meals eliminate the guessing, temptation, and lack of being prepared due to a busy lifestyle. Clean Eatz Meal Plans offers you the opportunity to have a personal chef prepare every meal for you at a cost you can afford.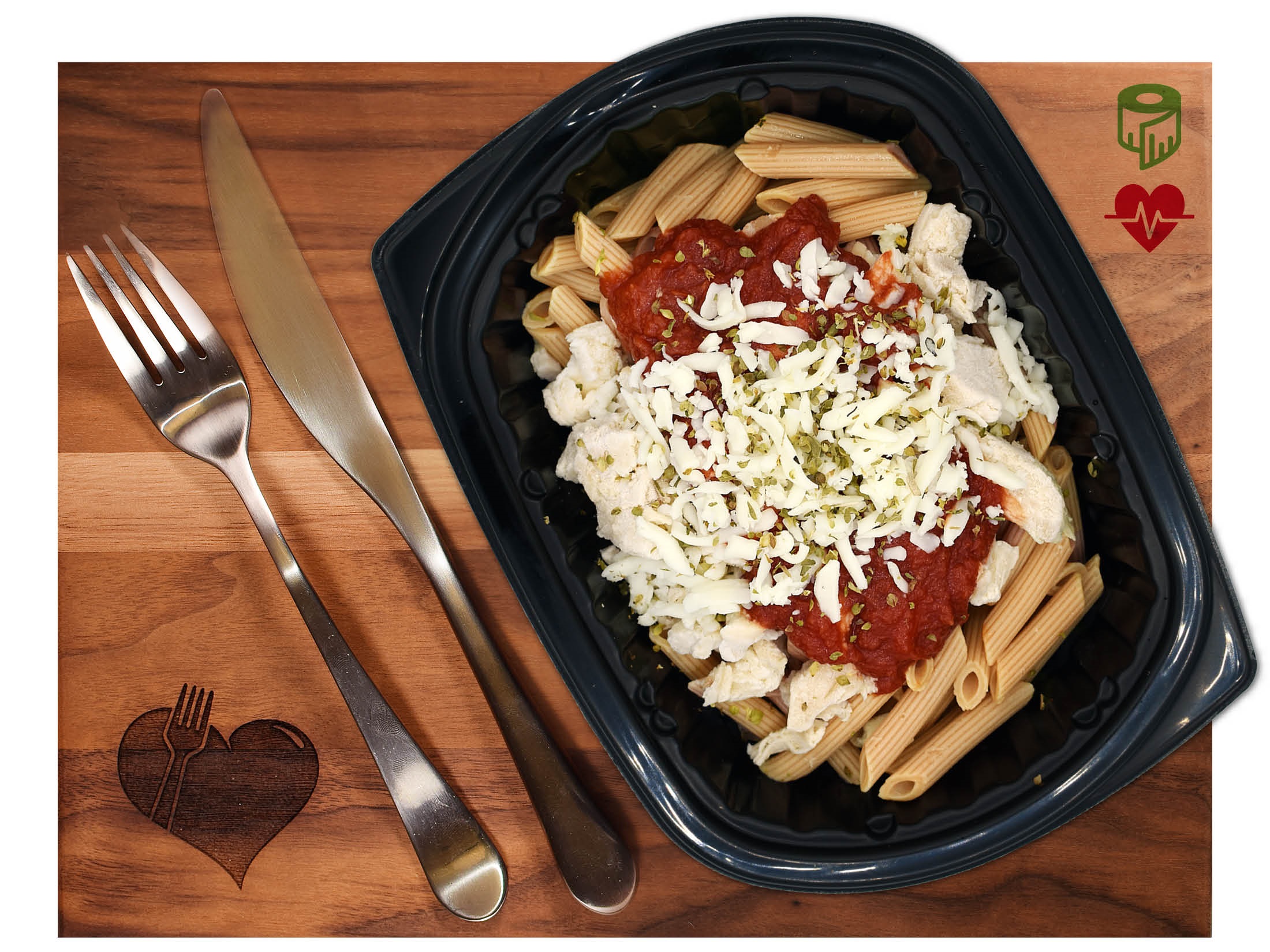 CHICKEN PARMESAN
Chicken tossed in our Clean Eatz marinara sauce served over gluten-free lentil pasta, sprinkled with mozzarella cheese and garnished with parsley. NOTE: Some locations may use whole-wheat pasta.
Calories: 406 Fat: 6g
Carbs: 42g Protein: 46g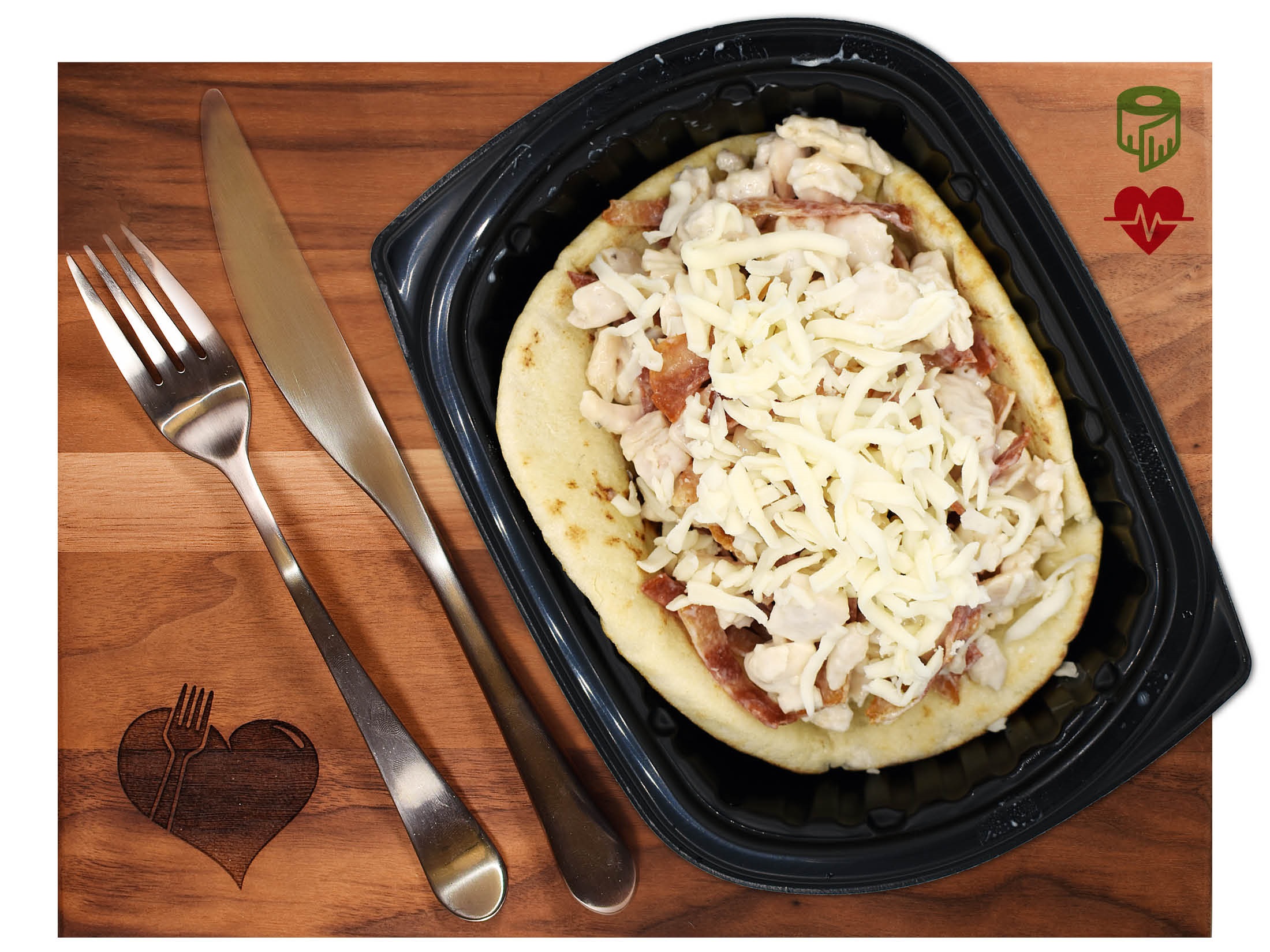 CHICKEN RANCH FLATBREAD
Pita topped with a mix of diced chicken and fat-free ranch and then sprinkled with chopped turkey bacon and mozzarella cheese. Half carb not available.
Calories: 498 Fat: 14g
Carbs: 43g Protein: 50g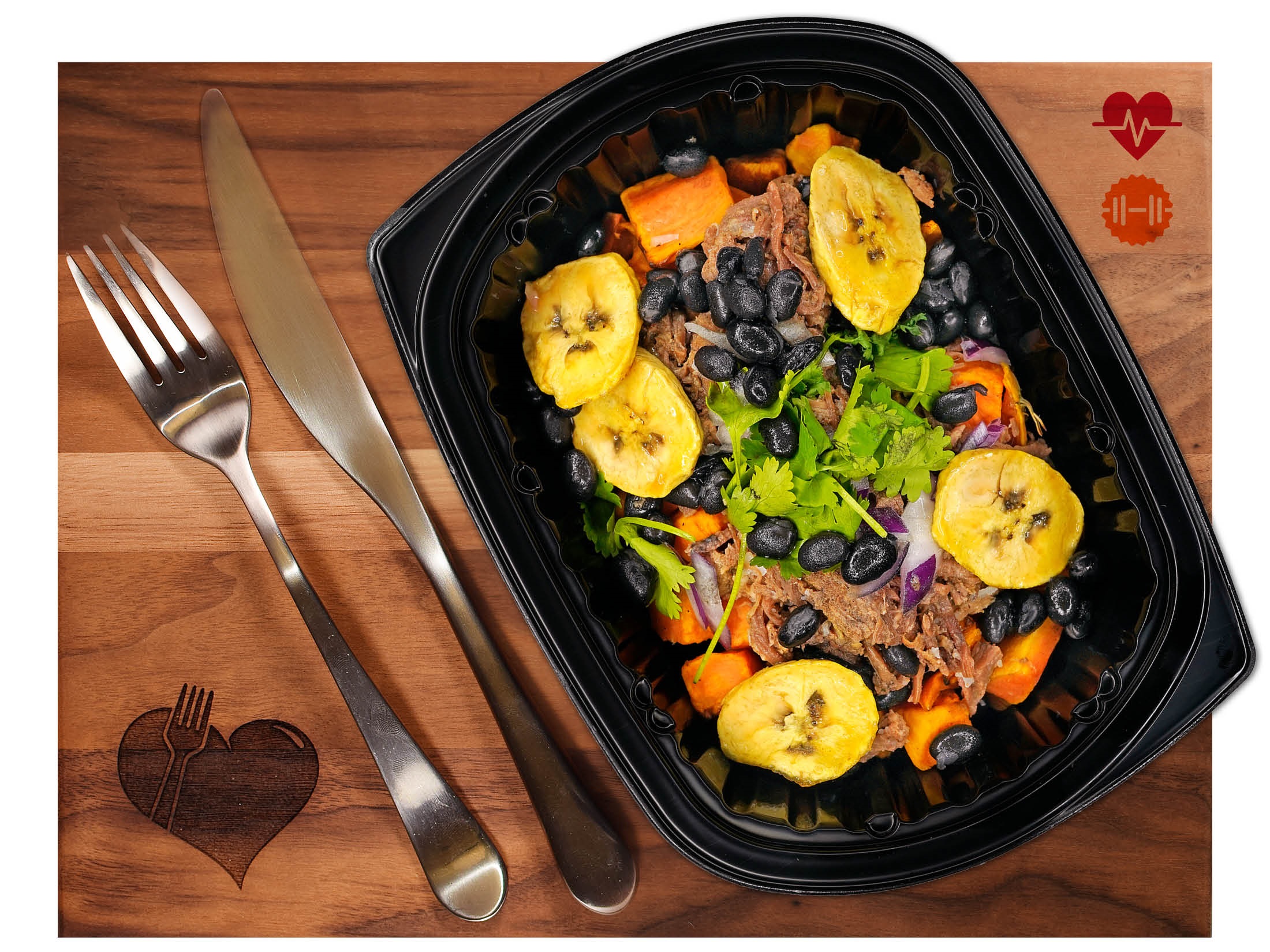 CUBAN MOJO PORK
Sweet potatoes covered with seasoned pork and black beans. Topped with plantains and garnished with red onions and cilantro. No carb and half carb not available.
Calories: 406 Fat: 10g
Carbs: 45g Protein: 34g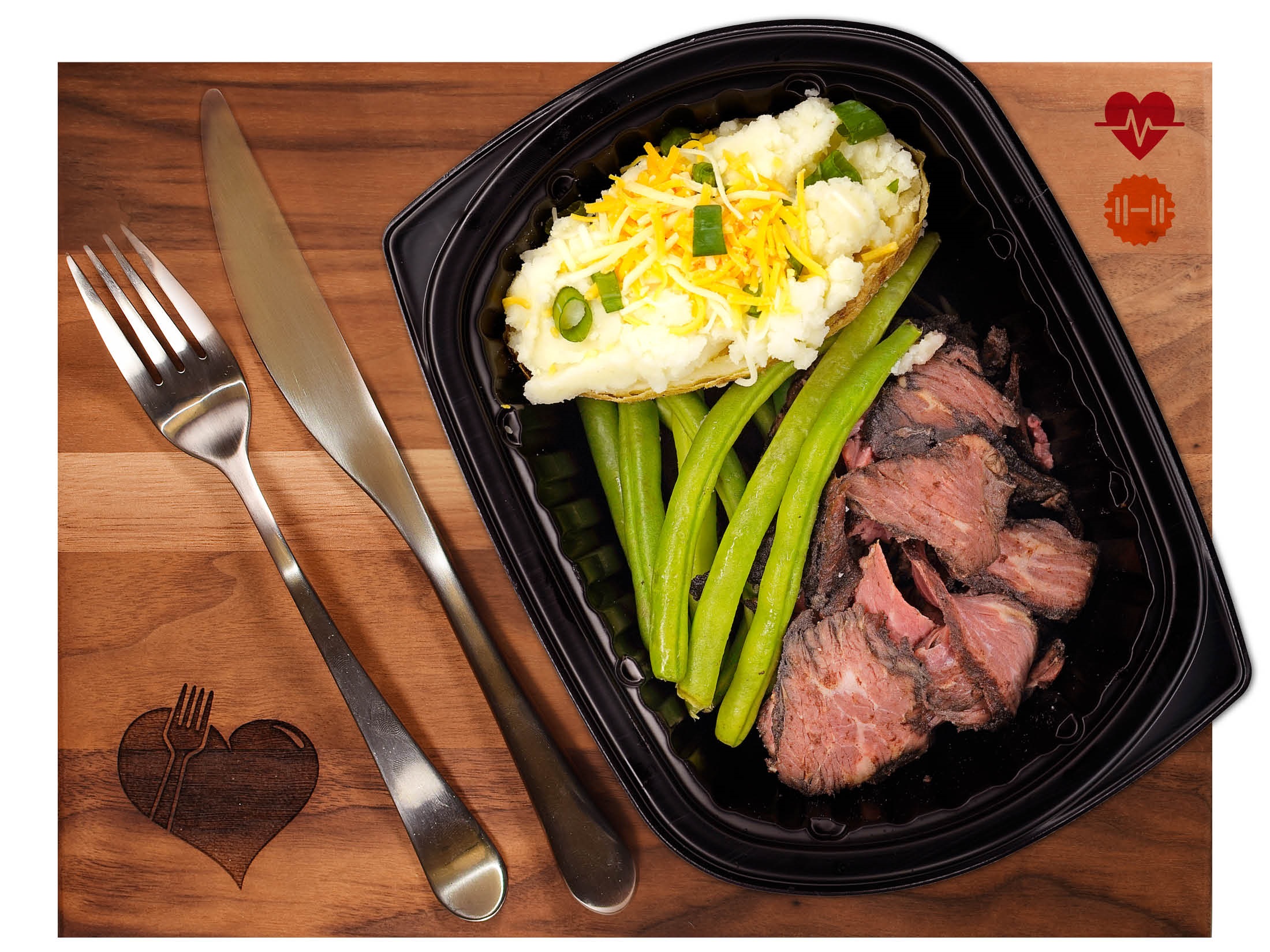 PRIME RIB W/ TWICE-BAKED POTATO
Prime rib served with a twice-baked potato, containing cheese and green onions, along with baked green beans tossed in our Clean Eatz Garlic and Herbz spice.
Calories: 323 Fat: 15g
Carbs: 19g Protein: 28g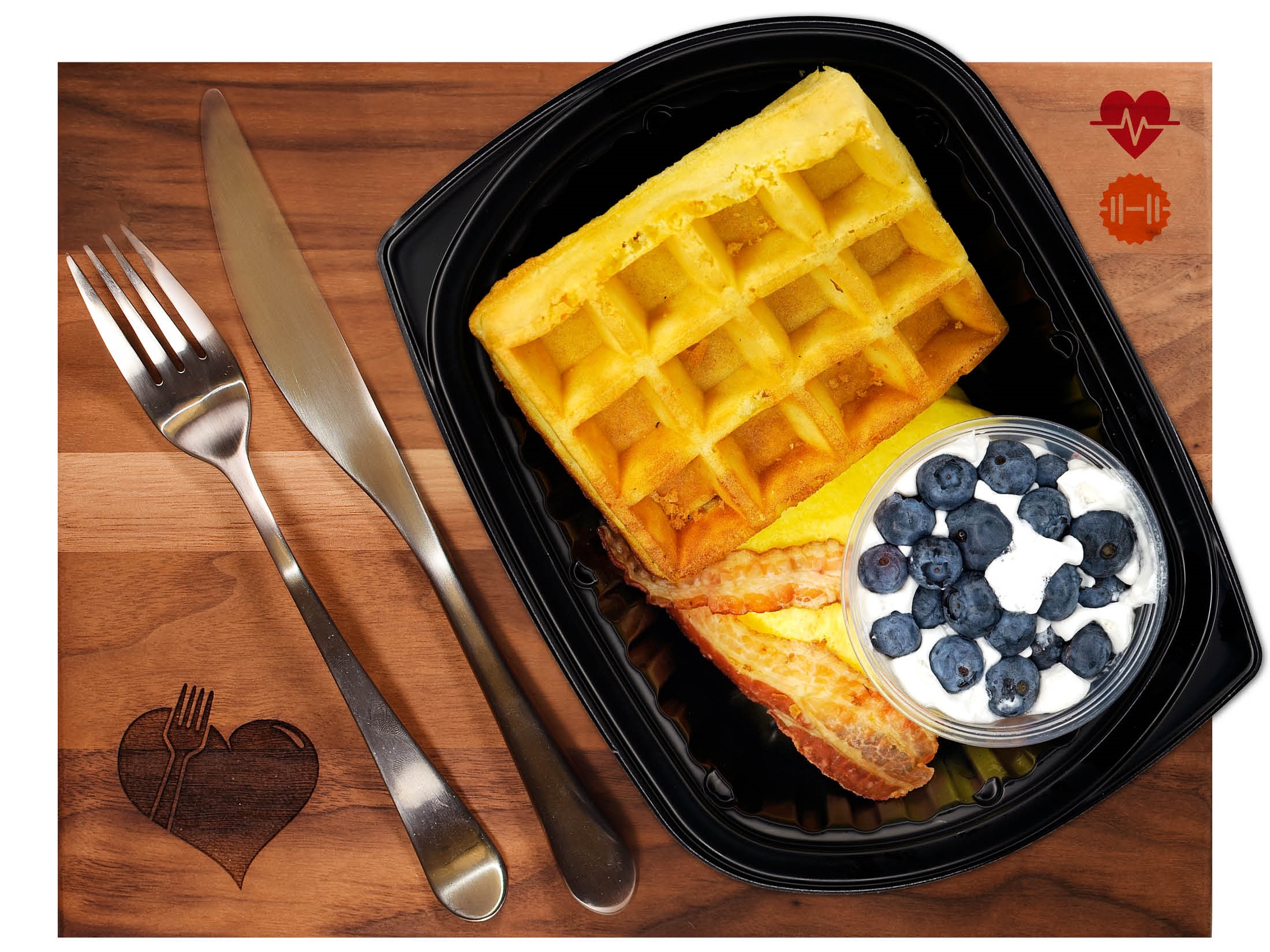 RED, WHITE & BLUE
A Belgian waffle, eggs and turkey bacon with a side of strawberries, blueberries and non-dairy whipped topping. REMINDER: Extra protein is the only special request option for breakfast meals.
Calories: 328 Fat: 8g
Carbs: 19g Protein: 28g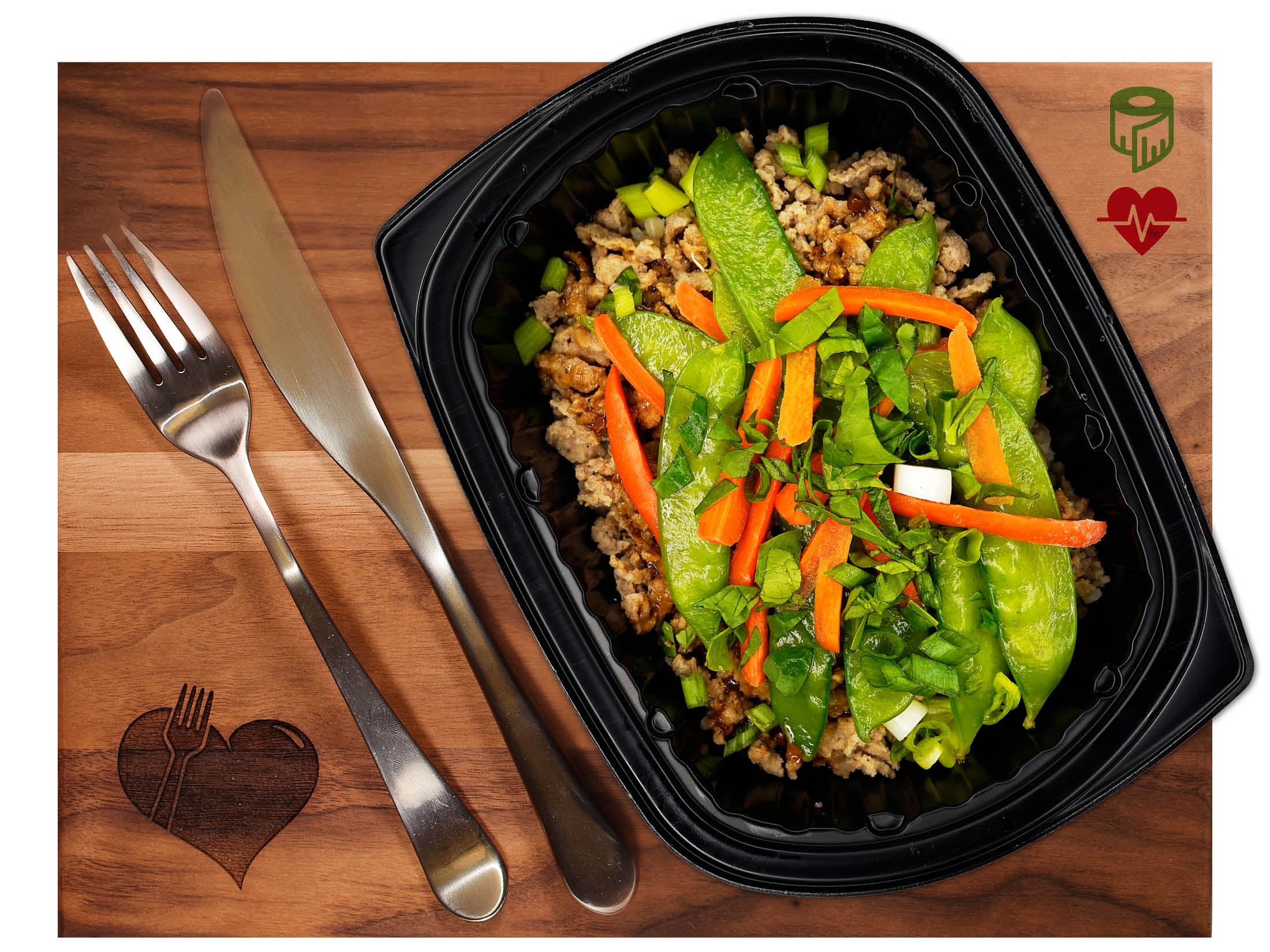 THAI TURKEY STIR FRY
Ground turkey tossed in our Clean Eatz Thai Peanut sauce, carrots and green onions all over white rice. Served with snow peas and garnished with fresh basil.
Calories: 385 Fat: 25g
Carbs: 25g Protein: 15g
---
Special Requests
Meal Customizations - Select All That Apply
**These changes will apply to all meals
**Unavailable with satellite pick up
Satellite Location Pick Up
**Must pay online. Convenience fee will be added.
**Not available for all store locations.
**Unavailable with meal customizations
Our Pricing Model
5 meals
$38.00


$7.60 per Meal
10 meals
$68.00


$6.80 per Meal
15 meals
$98.00


$6.53 per Meal
21 meals
$128.00


$6.10 per Meal
Additional $1.50 per meal with Extra Protein
*Pricing will vary at Clean Eatz Washington DC
How would you like to pay?
---
No Menu at this time.
Please check back Thursday for the new menu!